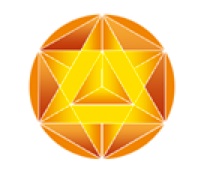 "If you want to find the secrets of the universe, think in terms of energy, frequency, and vibration." – Nikola Tesla


Not in Atlanta? Remote / Distance sessions are available!
As a gifted energy intuitive and channeler (medium), Darshana has facilitated thousands of Reiki/energy sessions for clients worldwide. Learn more about her life-changing work in the videos and interview below. Her work has even been featured in mainstream media in the Atlanta Journal Constitution (AJC) Sunday paper. She is the creator and host of the show enLight'n Up on The Lighter Side Network.
Have you been on a quest to make a deep change in your life, knowing there was so much more you could be or give to the world?
– Do you find yourself recycling different versions of the same self help approaches, only to give up or only have temporary results?
– Do you seek optimal health, joy, and vitality?
– Do you yearn for a deeper understanding of yourself and life?
You've come to the right place. I'm grateful you're here. There are no accidents, only synchronicities. I help people release the energetic patterns that no longer serve them.
Why Reiki, Energy Healing, Channeled Readings, and Spiritual Workshops?
Take a moment to reflect on how society has put us on an illusive quest for the "quick fix" for the solution to all our problems. We all want to improve our lives and hope someone has the answer for us. I encourage you to stop looking outside for the answer and to turn within.
Self-help doesn't work because it operates on your ego. And the ego is never happy and never satisfied. Thus, the old paradigm of "fix me, I'm broken" is flawed to begin with. Consider you're not broken and there is nothing to fix. Enter energy work and spiritual workshops. Energy work and spiritual workshops are doors to the transformation process. They bypass the ego and provide you direct access to your highest self – your divine self. What you resist, persists. What we resist are often emotions stored in our energy field… below our conscious knowing.
What I Do and Why It's Different
I awaken the power, love, and inner guidance within all of us. I honor and unleash the divine greatness that dwells within you. My service is to educate and heal with Universal Life Force energy to restore your centered, peaceful, and connected wholeness. Many feel a "lightness" in spirit and emotion, a deep sense of relaxation, and improvements in physical ailments. Many feel a greater sense of completeness, clarity, and peace following a session or class.
I operate from the context that RELEASING versus REPAIRING leads to lasting results. I believe that you already have the answers to heal yourself spiritually, emotionally, mentally, and physically. I am here to support you on your personal journey of self understanding and healing through Reiki & Energy Healing and Spiritual Workshops. Pricing information.
Please see the list of Services and Events for more information. And feel free to Contact me to discuss your needs and interests at darshana@unscriptedway.com. Namaste.
What is Darshana's Approach to Reiki/Energy Healing?

Trailer to Darshana's show, enLight'n Up!

Hear how a western-trained Doctor makes sense of her Reiki experiences (audio only)

Check out my interview as a guest on The Lighter Side Show with Jamie Butler and hear one client's testimonial of how this work transformed her life (audio only)

Tools for Non-Violent & Compassionate Communication in the Workplace. Listen as Darshana Patel joins Dr. Holly Lucille on RadioMD's Mindful Medicine Podcast to share how to smooth things out and improve communications in the workplace. (audio only)