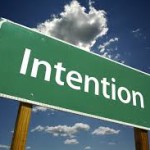 Don't bother making that New Year's Resolution. Why not? Learn a more effective method for creating transformation in your life.
And that's a wrap! 2014, you ushered in even more global chaos and turmoil. Is there some bigger purpose to the escalating issues?
Let's talk about the cosmic shift that happened in 2012. Ancient traditions including the Mayan and Hindu Vedism tell of cosmic cycles correlating to a Shift of Ages. We've just hit a transition point in the cycle. In the West, we know it as the Age of Aquarius, related to the astrological Procession. The cycle we're completing is characterized by the dark age of the soul. This time is marked with violence, destruction of nature, greed, spiritual ignorance, etc. Sounds a bit like what you see on the news on any given day, right?
Did you ever consider that nature is a master at adapting and orchestrating growth and harmony? Perhaps the chaos of today's world is an elaborate plan to nurture humanity's evolution. Einstein said, "You cannot solve a problem with the same consciousness that created it." Maybe nature is giving us the invitation to expand our consciousness – our awareness – to support our shift to the next cosmic cycle. Perhaps all our turmoil is the buzzing alarm clock to WAKE US UP. It is time we alter the ways we know ourselves and the world around us. It is time to distinguish, reflect upon, and question all our beliefs. Beliefs = assumptions-taken-as truth conditioned by CULT-ure.
The world may seem to be in a hopeless state of affairs. Is that just a belief we have? Are we perpetuating and further manifesting the reality we don't want by focusing on it? Could we shift our perspective to one of hope and harmony, versus fear and discord? Energy flows where attention goes. So perhaps we can each take active energetic participation in generating love and compassion for the human condition. By shifting our individual focus, we alter the collective energy. It's time we begin taking accountability for our own expansion of consciousness (awareness) through a deep examination of our beliefs. Ask yourself, "How do I know what I know?"
So as we turn to the New Year, how can we become more conscious? The key is to recognize the conditioned patterns of wanting to "fix" yourself or situations. Coming from a place of "there is something wrong" is a clear indication that your ego – your constructed identity – is at work. You become trapped in this "not enough" cycle. As a result, you're always seeking the quick fix, the solution, or the next big thing to help you do something more, better, or differently. At New Years, we create resolutions to solve what we think is wrong with us. I resolve to lose weight, find a partner, quit a bad habit, etc. Fix me – I'm broken!
Instead of creating New Year's resolutions, create intentions. Intentions generate the energy of new possibilities, of acting in new ways, and creating new results. Instead of coming from a place of "what's wrong with my me and my life," come from a place of "what's missing for me and my life?" Want to usher in more love and passion in 2015? Create an intention for being more loving and passionate. Want to take care of your health and reduce stress? Create an intention for health and peace. Intentions have a very different vibration from resolutions. Intentions create a space for fundamental shifts in your perspective and focus. They alter your being, not just your doing. Instead of fixing, you're creating a space for releasing patterns that no longer serve you.
Now, back to how you'll save the world. Every time you generate new intentions and take actions aligned with those intentions, you're creating a ripple. You're breaking down the old paradigm of fixing and stepping into the new paradigm of co-creating. This is a new and different vibration. This is the frequency of the heart – unconditional love and compassion. It's the energy of personal accountability and collective responsibility for creating a world that works. No system is going to save us. We must save ourselves. Step out of the hand-me-down, limiting beliefs. Instead, intentionally architect a new culture based in love and compassion. And that, my friends, is the Age of Aquarius, the revelation of the Mayans, and the Vedic Satya Yuga cycle. Namaste.
About Darshana:
Darshana Patel is a gifted Energy Healer/Reiki Master and Spiritual Activist specializing in energy alignment and pattern release to support optimal health, joy, and vitality. Learn more at http://www.unscriptedway.com.