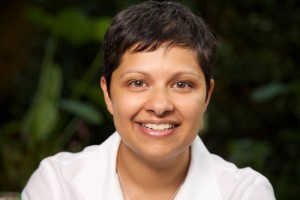 Darshana Patel is an Energy Intuitive, Medium, and Host of the show enLight'n Up on The Lighter Side Network. After 20 years in the corporate world, Darshana traded in her corporate armor for the tools of a spiritual warrior at her business, Unscripted Way. She has been shifting the paradigms of possibility for everyday people ever since.
Gifted with the ability to see and feel subtle energy from birth, Darshana helps her clients to "see the unseen", and to resolve and repattern energy distortions. Her own life experiences provide the perfect mix of intellect and compassion to help others blaze new pathways to unleash their full potential.
Darshana possesses an undergrad in Information Systems, a Master's in Transformative Conflict, and advanced certifications in organizational change and personal transformation. While working to complete her prefatory book, "A Field Guide for the New Awakening," Darshana furthers her mission to create new realms of possibilities for all spiritual warriors in-the-making. At home, she enjoys the constant repatterning that comes with raising a talented teenaged daughter in Atlanta, GA.
She is a thought leader in the field of energy healing and consciousness, delivering workshops and training at The Center for Love and Light and is a regular contributor of spiritual and metaphysical articles for Aquarius Magazine.