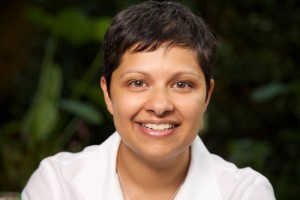 Darshana is an Energy Healer / Reiki Master and Psychic Medium whose energy healing approach draws upon a number of cross-cultural energy-based practices including Reiki, Vedism, Shamanism, EFT, crystals, pendulums and dowsing, and spirit guides. Darshana is a trained psychic medium, an Usui Reiki Master, and a writer of spiritual and metaphysical articles for Aquarius Magazine. She is a thought leader in the field of energy healing and consciousness, delivering workshops and training at The Center for Love and Light.
Darshana specializes in using Universal Life Force energy to unlock energetic blocks – dead spiritual or emotional roots – that manifest as limiting patterns in one's life. Restoring energy flow allows for the possibility to increase one's vibration to reach higher levels of consciousness or awareness to experience a higher capacity for love, compassion, expression, and connection.
As an intuitive child, Darshana knew her calling at an early age – to be a force in the movement towards love and light. She spent her childhood reading spiritual texts, meditating, and developing her energy, psychic, and intuitive skills. Her life path spotlights the theme of breaking free from one's limiting beliefs, often conditioned both mentally and energetically by family and culture. She spent 20 years as a successful corporate consultant and decided to return to her life passions of service through energy work. Recognizing change and growth are often coupled with conflict, Darshana completed a Master's in Conflict Analysis and Engagement. She integrates her evolving work and understanding of spirituality, consciousness, the Law of One, and conflict in "Unscripted Way" to dismantle individual and societal scripts that hold us blindly captive.