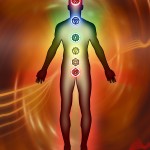 My Approach to Energy Healing
By using ancient techniques, knowledge of the energy systems, and intuition, I am able to tune into blocks and help clear them. My energy healing approach draws upon a number of cross-cultural energy-based practices including Reiki, Vedism, Shamanism, EFT, crystals, pendulums and dowsing, and spirit guides. Every person and each situation is unique and so is my approach! And, I will teach you practical methods to help clear and balance energy for yourself and your home!

As we move blocked or repair distorted energy to restore a harmonious flow, we often unravel and release emotional and psychological patterns. It is common for clients to have spiritual, emotional, psychological, and physical releases in the course of a session as this energy moves. I always say e-motions are intended to be in motion! They are designed to move and to not remain stuck.
Reiki & Energy Healing in Decatur and Atlanta
Healing with Universal Life Force energy works to restore our centered, peaceful, and connected wholeness. Many feel a "lightness" in spirit and emotion, a deep sense of relaxation, and improvements in physical ailments. In this space of connection to ourselves and the universe, we expand. We become more enlivened, awake, and conscious.
When we talk about greater consciousness, we are referring to raising your vibration, your frequency. At greater frequencies, you unlock greater awareness, yielding a higher capacity for love, compassion, expression, and connection.
(More on Energy/Reiki Healing)
Contact me today to schedule your session!
Call: 678.532.7743
Email: darshana@unscriptedway.com